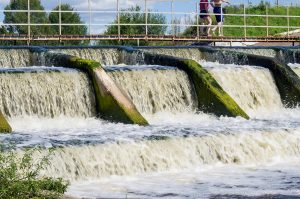 We have been seeing audits for our hydroelectric insurance clients become more and more commonplace. If you receive a quote from Energy Insurance and Bonds, we will notify you if your policy is auditable. If you are unsure, please make sure to check if the hydroelectric insurance quote is auditable. This will help you determine if your current hydroelectric insurance needs and values are up to date.
What is a hydroelectric insurance policy audit?
A hydroelectric insurance policy audit is a report where an insurance company verifies the values for which your hydro insurance policy is rated on.
Why am I receiving an audit?
Many hydro policies are written as auditable. Some will be for a certain time period (annually) and some will be on as "as-needed" basis. Check with your commercial hydroelectric agent to verify if your policy is auditable and for what time period.
What information do I need to provide for an insurance audit?
Insurance audits help make sure that you are adequately covered and that the rating method the insurance company uses is correct. If your insurance is rated based on your annual gross sales, your premium will vary based on how much sales you made in that time period. Most hydroelectric insurance audits are very simple to complete and can be done in a few short minutes.
How often will I be audited?
Depending on your hydroelectric insurance policy, you could be audited annually, more frequently or less frequently. Standard policies are now being audited annually. After your hydro policy term is up, you may be contacted by a representative to complete an audit on that year's numbers.
What does a hydroelectric insurance audit look like?
A representative will contact you about an audit. This can be in writing, email, or over the phone. Please be as prompt as possible with providing accurate information. If you have questions, you can ask your auditor, or reach out to your hydroelectric insurance agent.
What happens after an audit?
Based on the information you provide either your hydroelectric insurance agent or auditor, you may be required to pay an additional premium, receive a returned premium, or have a closed audit. A closed audit means that you don't owe anything additional and you will not receive any returned premium. Your hydroelectric insurance agent will contact you with the results and explain the next steps.
What are the advantages and disadvantages of annual auditing?
Annual auditing can be a great thing for your hydroelectric energy business. It helps to keep rates lower because you most likely do not need to deal with a minimum premium. Think of annual auditing as a sliding scale. The more money you make in your business, the more protection you need – and the more insurance premium you will pay. However, the less money you make, the lower the cost of your insurance premium. This is especially important with hydroelectric energy as water and generation can vary from year to year.